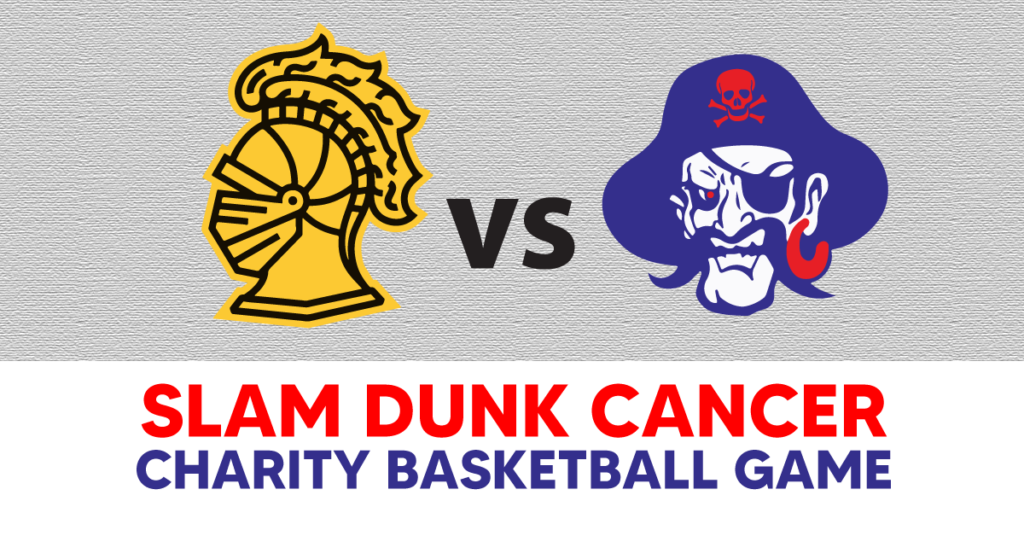 The Slam Dunk Cancer Charity Basketball Game will be held on Tuesday, January 17, 2023 at Fairport High School. The games will feature the McQuaid Knights versus the Fairport Red Raiders. The JV game will start at 5:30 pm and the Varsity game at 7:15 pm.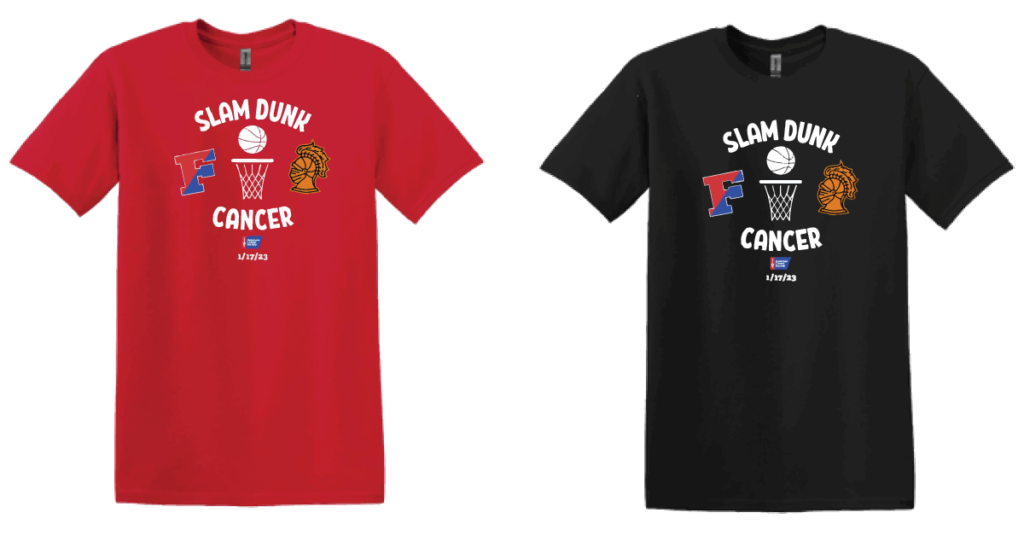 All proceeds from t-shirts and monetary donations will be donated to the American Cancer Society.
The American Cancer Society campaign for this event is still open for monetary donations here:
https://secure.acsevents.org/site/STR?fr_id=104754&pg=personal&px=57011823
We hope you can join us for a good game and a great cause!